Eufrat is an interesting case. At the tender age of 18, she approached a photographer and told him she wanted to be a porn star.
Now, this is unusual in a number of ways. Usually, when a young chick goes into porn, it starts out as a modeling job. Some topless photos, maybe a spread (often not), maybe a toy or some lotion. Then, depending on the girl's comfort level, the lure of higher paychecks may lead her to sign on for more explicit stuff. Depending on audience demand and the girl's own limits and tastes, that progression may culminate with mere topless modeling or it might lead all the way to a storied and lucrative career as a South American scat queen. But I digress.
The point is, most girls don't set out to be a porn star; it's just something that happens on the way to Hollywood or Milan, or it's just something they do as a fun, short-term experiment. Not the case with Eufrat, however: at 18, she knew she loved turning guys on, she loved having sex, and wanted to make money doing it. She approached our photographer friend in Prague and told him so.
Naturally, our photographer friend took one look at her pouty, youthful beauty and hurriedly scrawled her name in his shoot schedule.
"I thought of you guys immediately," he says. "I thought: TeenFlood's going to love this one." As it turned out, however, it took him a while to make the shoot happen. "Eufrat was busy one day, I was busy the next day. We didn't actually do a shoot for a few months."
By that time, Eufrat had turned 19. She showed up to the shoot with the requisite ID (two forms of government-issued ID, no exceptions) and a few truckloads of cute but skimpy outfits that fit her just right. "It was like a new bride opening her wedding chest" said the photog. "Eufrat had obviously been planning this for a long time."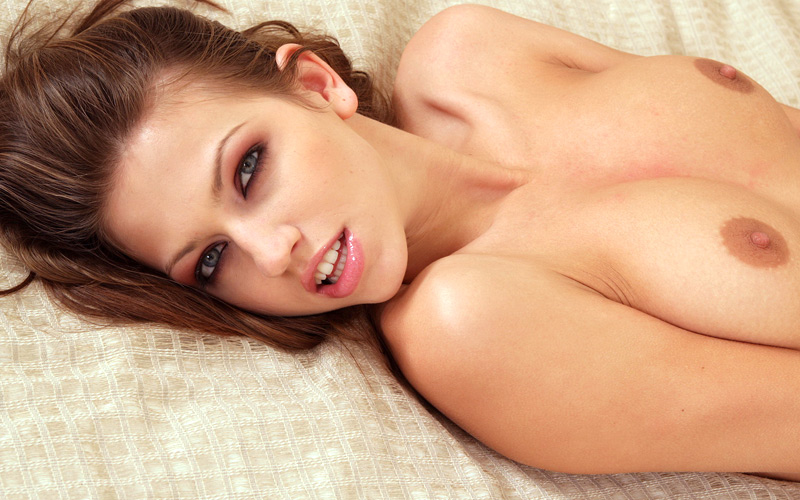 The rest is history: this much sought-after teen model became an equally popular porn chick. Eufrat has shot with some of the most respected photographers in the industry, including multiple shoots with our guy. She's had more cocks inside her than a henhouse, most of them on video. For proof of this, please feel free to check out the members section of TeenFlood, where you'll find a bunch of her videos and around 2000 gorgeous photos of Eufrat, ranging from her career launch as a teen goddess to the present day.
Eufrat, 19 Year-Old Porn star

,